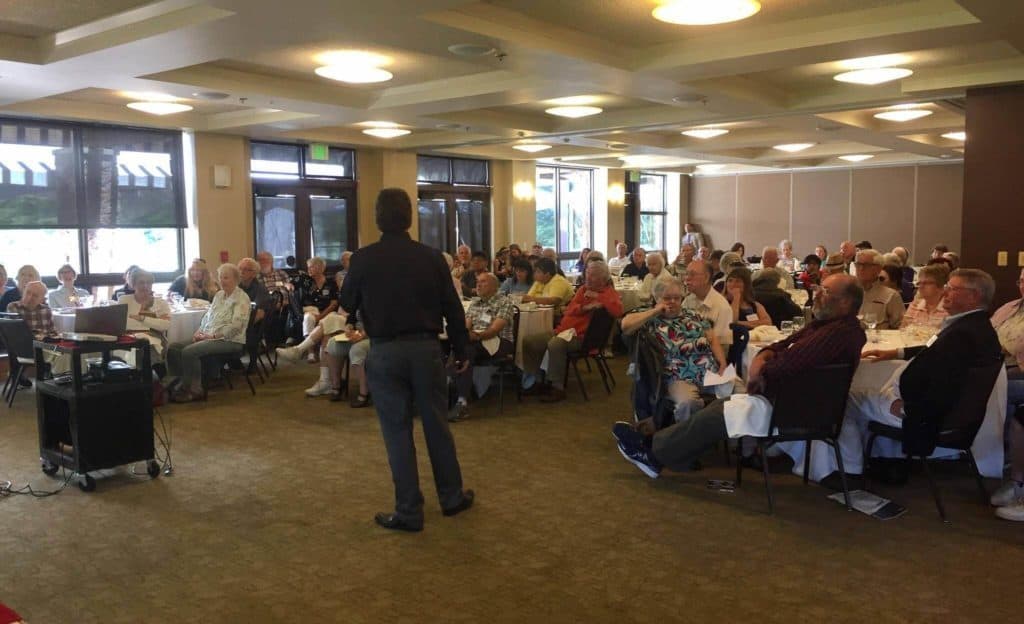 We had 81 RSVPs for our consumer seminar last week.
While we are focusing the bulk of our marketing budget on digital vehicles moving forward, there are some traditional marketing activities that still work.
We have developed a consumer seminar presentation that educates attendees on hearing loss and the connection with the brain and overall health. This presentation delivers that message in a way that both drives many to book appointments that day through a unique promotion we offer, as well as casts doubt in the mind of any consumer who is considering going elsewhere in the community or may be on a trial period with devices obtained from a competitor.
In addition, we have developed direct mail, newspaper, and online advertising assets that produce a great response rate and will fill the room.
Interested in a consumer seminar package like this? Get in touch with us, and we can tell you more about it.