Pivot to a brighter future
Add Pivot Hearing to your team
There are 3 key areas that private practice owners must be hyper-focused on to succeed in today's increasingly challenging marketplace.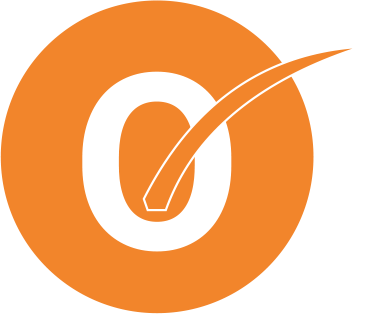 Offense:
New Patient Acquisition
---
Pivot Hearing's trademarked Hearing Aid Test Drive™️ is a protocol designed to help you grow your practice by delivering the best experience to modern patients, all while streamlining operations, improving the health of your business, and driving new patients to your practice.
We think you should look at new patients and existing patients almost as 2 different businesses within your business. Establishing a plan for how you will generate new patients is one of the cornerstones of a successful hearing care practice. With deep knowledge in budgeting, marketing channels, and creative development with proven results, Pivot Hearing will work with you to build a completely custom hearing aid marketing plan for your practice using cloud-based tools that are well-suited to remote collaboration. This tool also allows ease of execution with built-in creative repository, due date reminders, specs, and the ability to log results for future planning and decision making.
Once your audiology marketing plan has been established, now it's time to execute on it. It can be overwhelming and time-consuming to engage with media, track creative due dates, and perform a deep analysis of results for future planning. Let Pivot Hearing's marketing team handle all of that for you. Whether your marketing tactics include direct mail, database marketing, print advertising, office collateral, radio, TV, promotional items, or digital efforts - we've got you covered.
Pivot Hearing offers everything you need to have a highly effective digital strategy in your market. With expertise in both the technical side as well as the hearing care industry, your digital presence will deliver the maximum patients to your practice.
In an era when traditional marketing ROI is tending to decrease, Pivot Hearing has developed a powerful consumer seminar package that is proven to drive dozens of brand-new patients to your practice for an event that delivers a compelling message and may generate a 50% or better appointment rate. Event can be conducted in person or online via Zoom.
Pivot Hearing will design and develop a custom brochure for your practice, honing in on your unique value proposition and communicating it in a way that drives patients to choose your practice for their hearing care needs. Pivot Hearing can also create letterhead, business cards, clean & check cards, and any other collateral you might need.
Selecting from Pivot Hearing's library of developed creatives, any piece can be customized for your practice and your needs. Have an idea for a new ad or marketing piece? We can design and produce that for you as well. All design and production fees are waived, member pays for printing/media costs only.
An active network of referring physicians is one of the most profitable ways to generate new patients and build a sustainable source of revenue for the long-haul. Pivot Hearing delivers overall physician referral marketing program development training, assistance with identifying and hiring a physician liaison, detailed call planning and visit training for liaison, quarterly progress calls, as well as all the materials needed to support an active program.
Whether you're starting a practice from scratch or looking to improve your existing brand elements, Pivot Hearing can help with consultation, logo design, and materials development.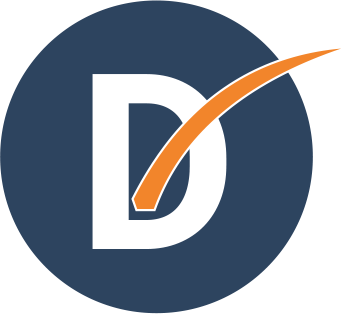 Defense:
Existing Patient Engagement
---
Controlling COGS is more important than ever given the downward price pressure we are facing in the marketplace. Pivot Hearing is able to offer very competitive pricing on hearing aids from all of the major manufacturers based on collective buying power with manufacturers. In almost all cases, we are able to beat existing pricing for the complete portfolio of devices you are fitting today.
Pivot Hearing has negotiated discounts and special financing options with many of the top vendors and equipment suppliers and distributors. Contact us for details.
We think you should look at new patients and existing patients almost as 2 different businesses within your business. Your existing patient database is one of the greatest assets you have, so having a clear, cohesive, effective plan for nurturing and engaging these patients is paramount. Pivot Hearing will work with you to build a completely custom patient engagement plan for your practice using cloud-based tools that are well-suited to remote collaboration.
Once your existing patient engagement plan has been established, now it's time to execute on it. Let Pivot Hearing's marketing team handle creative development and execution for you.
Bring the power of AI to your practice to nurture your existing patients and convert your prospects into opportunities. Pivot Hearing will work with you to create content, develop automation workflows based on your business goals, manage deployments, and provide reporting and insights.
Pivot Hearing will design and develop a customized newsletter for your practice as often as each quarter. A newsletter is a great way to nurture your existing patients and prospects to establish your practice as the leading expert in the community for all things hearing health. Newsletter is available both in printed and electronic formats.
Pivot Hearing has a robust repository of creative and messaging proven to drive your existing patients back into your practice for upgrades.
Pivot Hearing offers a unique program designed for private practices to be able to successfully compete with 3rd parties and other low cost options. Learn More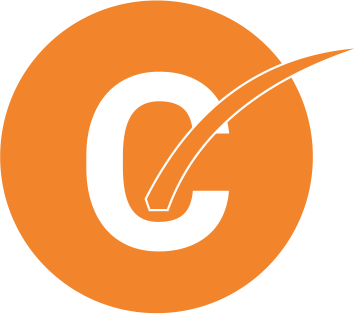 Coaching:
Practice Management & Support
---
As a busy practice owner in a hyper-competitive market, you need to understand what's happening in your business and why so you can execute flawlessly – in today's world, a successful private practice is not a given. That's why we developed My Vitals Pro - so you know in real-time how your practice is performing and can make critical decisions with confidence. Featuring:
Nightly updates on sales and leading non-financial indicators so you always understand the health of your business in real-time.
Powerful analytical tools that enable you to drill deep when confronted with a management challenge so you can make the right decisions with confidence.
Benchmarking of like-size practices using millions of rows of anonymized data so you know how your practice stacks up on key KPIs such as revenue per hour, ASP, and more.
Proprietary algorithms harnessing multiple data sources to reveal your current market share, penetration, and where the opportunity is to inform your marketing, targeting, and growth plans.
There is no one size fits all approach to structuring provider compensation plans. Each practice/provider is unique, and their compensation should be treated as such. The key to developing a good plan is twofold: properly incentivize your staff to maximize productivity while keeping the financial health of the business intact. Pivot Hearing will assess your current practice and provider situation and provide you with a detailed, custom recommendation and assist you with setup and rollout.
Managing people is undoubtedly one of the most challenging aspects of running a hearing care practice. Pivot Hearing will provide you with job descriptions, phone and in-person interview checklists, a behavioral interviewing primer, behavioral interviewing questions, offer letters, compensation calculator, and coaching around difficult issues or employees. Pivot Hearing can also provide templates for employee handbooks, employee reviews, and more.
Thinking about expanding? Opening a new office? Acquiring a competitor? Adding a location in another area? Or just curious what percent of the hearing aids you're getting in your market? Pivot Hearing's proprietary Hearing Aid Market Assessment Calculator can tell you. Receive unlimited market assessments whenever you may find the information useful.
Looking for new ways for your patients to acquire the hearing aid technology they need at a price they can afford? Look no further than the Pivot Hearing Leasing Program, designed to enable your patients to get great technology at an affordable monthly price, all while creating a powerful recurring revenue stream for your practice.
The team that works the front office at your practice is critical to the success of your business. Not only does your front office staff need appropriate initial training, but they also benefit from additional coaching and development over time. Pivot Hearing offers complete Office Administrator training (perfect for a brand-new staff member) as well as more specific training modules on some of the more challenging aspects of this role (asking for money, scheduling provider time, etc.).
Let's face it – you didn't go to school to become a salesperson, and neither did your staff. However, in order to help your patients and run a profitable business, your patients must buy your hearing aids and/or diagnostic services. Pivot Hearing has developed a complete system for improving confidence and results with hearing aid sales opportunities, featuring an overview of the Sales Process, identifying the stages of the Sales Cycle your patients go through, learning about Target Customers, establishing your hearing practice Value Proposition, understanding provider and patient personality styles and how to use these to improve communications, the unique Hearing Aid Test Drive™ process, and how to overcome common objections. Pivot Hearing will provide training for you and your staff on all these topics as desired. Materials are included.
If you're thinking about starting a practice or even expanding an existing one, it's critical to have a well-designed business plan. With hands-on experience opening practices from scratch as well as acquiring and integrating existing ones, Pivot Hearing can help you create a winning business plan that will guide your decisions as you move forward.
What makes you unique in your market? Why should patients choose you over any of your competitors? Can you and all of your staff deliver a compelling value proposition in under 30 seconds? Pivot Hearing can help you crystalize your value proposition and communicate it clearly, succinctly, and effectively in an elevator speech format. Then Pivot Hearing will ensure that your unique value proposition is front and center in all of your marketing.
Ensuring that your practice is sell-able in a way that will allow you to meet your personal and professional goals is something you should work on now - regardless of when you actually plan to exit or retire. Pivot Hearing can help you design your eventual exit strategy and take action today that will increase the value of your business whenever you're ready to sell.
Pivot Hearing regularly offers educational presentations on business development topics. These may also include special collaborative efforts with manufacturers and other industry experts and resources along with exclusive promotions, discounts, and more. See the latest schedule.
Once a month, you will receive a scheduled call (up to 60 minutes) with the Pivot Hearing team. The initial call will be used to discuss practice background and situation as well as set goals along with tactics for achieving those goals. Subsequent calls will allow an opportunity to touch base on action items and projects as well as update goals and tactics based on changes in business situation.
Take 2 minutes to learn more about what Pivot Hearing can do for you.
---