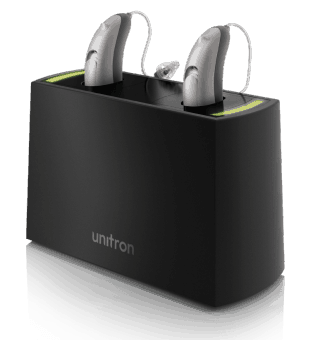 New database letter featuring rechargeable products = a hit.
Traditional marketing is tougher than ever, but occasionally, something works, and we like to share it with our colleagues across the country.
The new Tempus line by Unitron is faster, more accurate, and designed to be the best performing device in conversations, especially challenging listening environments like noise and crowds. It's available in the world's smallest design and offers rechargeability. Our patients are as excited as we are – the database letter we developed to announce the new product line has already delivered 50+ appointments with over 30 units on trial.
Interested in using the letter with your database? Email us, and we'll send it to you.