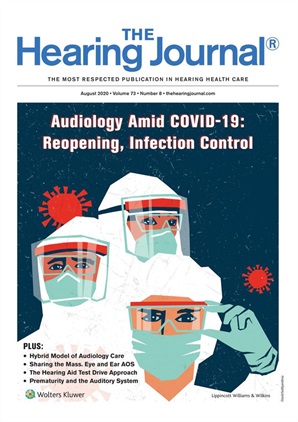 How will you attract and serve patients going forward?
Even before COVID-19 turned the entire world upside down, hearing care practices were dealing with a revolution of their own. Baby Boomers are the primary demographic of patients new to our practices, and they are very different consumers from the ones that preceded them in the Greatest Generation. They don't respond to marketing, counseling, or a sales pitch the way we've historically delivered them. And now, to top it off, we're all facing economic, policy, and health uncertainty like never before.
So what can you do – TODAY – to set your practice up for success in this new world we're living in? The answer is The Hearing Aid Test Drive™, a patient-centered approach that meets the needs of this new generation of patients. It's a proven way to engage with patients about hearing loss and solutions and involve them in the process. It also provides a new way to advertise your practice and has proven to drive success with increased new patient intakes, higher ASP, and greater satisfaction for providers.
Learn more about The Hearing Aid Test Drive in this article from The Hearing Journal, August 2020, written by Robert Traynor, EdD, MBA, FNAP, Audiologist & Practice Consultant with Pivot Hearing.
Want to learn more or talk about how The Hearing Aid Test Drive might work in your unique market? Get in touch with us.