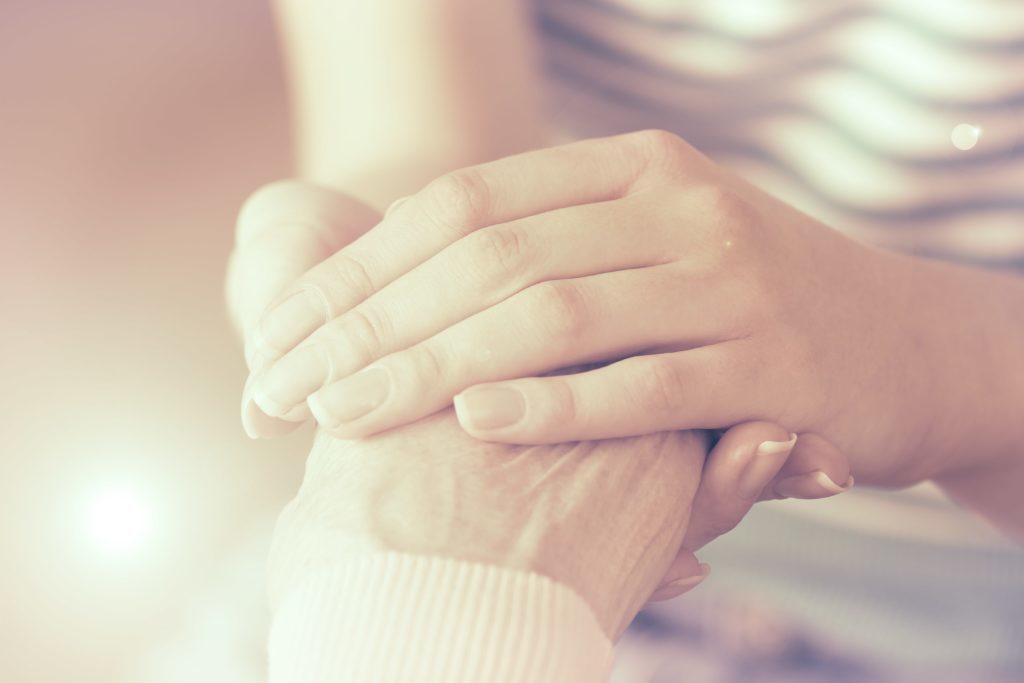 Last week we asked if you can fit custom molds the same day. Today we will show you another reason you should learn.
Hospice is a philosophy of care that focuses on the reduction or elimination of a seriously ill patient's pain and symptoms. Hospice care also includes attending to the patient's emotional and spiritual needs.
All of us in hearing care know intimately how devastating it can be when any person can't communicate easily. At the end of life, being able to stay connected to family and friends is critical. Often families are reluctant to pursue hearing aids because the patient may be immobile or they fear a large expense.
Over the past 3 years, we have developed a Hospice Hearing Program in our community where we travel to the patients, test their hearing, and fit them with appropriate donated hearing devices – all at no charge. Tax deductible hearing aid donations are accepted through our two local hospice organizations. Between these donations from the community, as well as donations from our own patients and manufacturers, there is no shortage of hearing devices available for these hospice patients.
As we discussed in our last Pivotal Moment, our ability to make effective and comfortable instant custom molds plays a big role in being able to serve these patients. Let us know if you're interested in learning how to do this.
We are a family business here at Pivot Hearing, so we thought you might enjoy reading about the Hospice Program that my late father's successor started in his community in Ohio. In the way that life often comes full circle, he was later a recipient of excellent hospice care.
If you would like more information about how you can start a Hospice Hearing program in your area, get in touch with us. We will provide you with a letter of recommendation from the Medical Director of our local hospice organization stating what a difference your program will make.
Being part of a team of caring professionals has great reward.