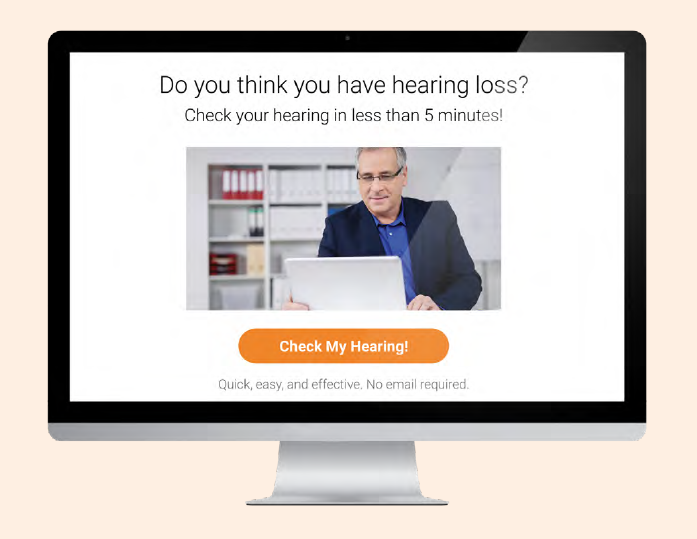 Drive new patient intakes with a website hearing screener
Do you have an online hearing test on your website yet? If you do, are you making the most of it by driving traffic there – patients in your community who are searching for help with their hearing?
If you don't have a screener or haven't made it part of your online marketing plan, you're missing out. Pivot Hearing has all the tools you need to get a screener up and running on your site and get the most out of it by driving eligible traffic there to increase new patient intakes to your practice. And the best part is, we can help you regardless of who built or manages your website.