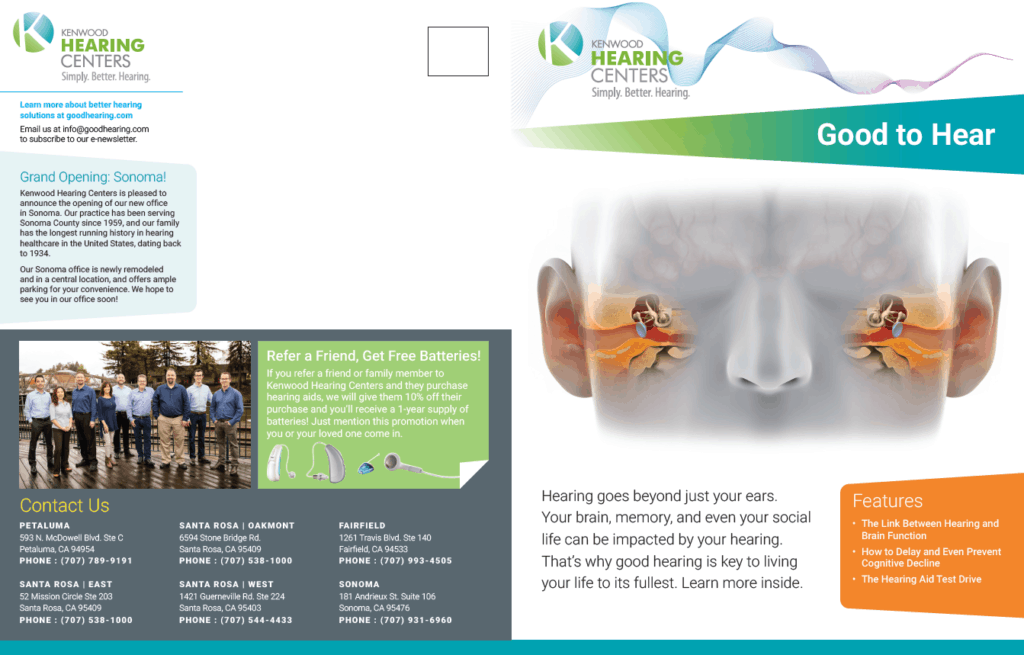 The easiest way to engage your database
We all know how important it is to regularly connect with the patients in our database.
There are a lot of ways to do this, from database letters to clean and check cards, both of which encourage patients to come in to your office for a product or service. A well-rounded database marketing plan should also include newsletters, which serve to position your practice as a leading expert in all matters hearing health and technology, so that when a patient (or TNS contact) has a question or needs something, you are top-of-mind as their local resource.
Pivot Hearing offers complete newsletter content on a quarterly basis. The interesting and robust content is ready to go for you, and the newsletter can be customized however you'd like, from your brand to any special events or offers you'd like to communicate. The newsletter is available in both print and email, and we can handle everything for you (print, mail, email deployment) or provide you a print- or email-ready file for you to handle on your own.
Interested in adding an easy, effective quarterly newsletter to your database marketing plan? Let us know, and we'll get started on it for you.