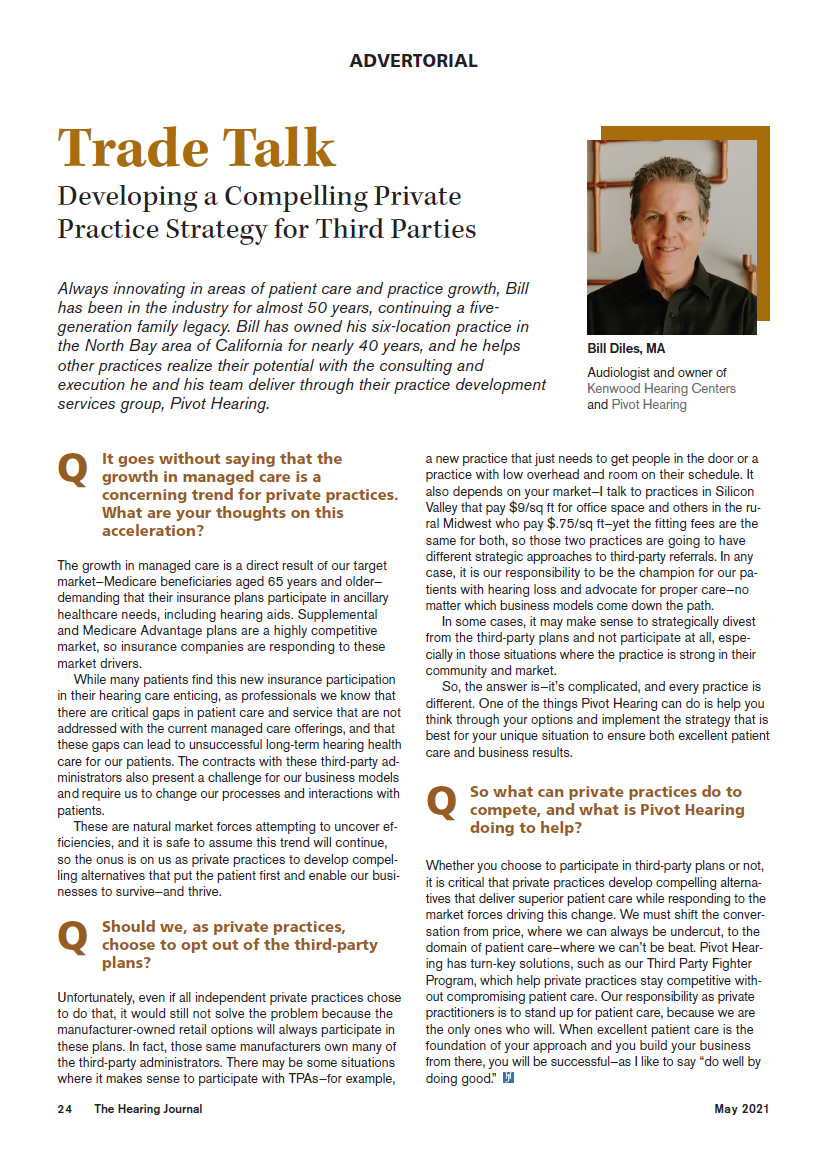 Developing a Compelling Private Practice Strategy for Third Parties
Third parties are likely the greatest threat private practices have ever faced. So how, as a practice owner, should you think about this challenge and what can you do to overcome it?
Hear what the team at Pivot Hearing – with over 5 generations of experience in this industry – thinks in this article from The Hearing Journal, May 2021.
Want to learn more or talk about how you can fight back against 3rd parties in your market? Get in touch with us.